IN THIS EDITION
---
Trending: Promo Only DIY IKEA USA DJ Booth
Inspired by DJ TechTools and sponsored by Pioneer DJ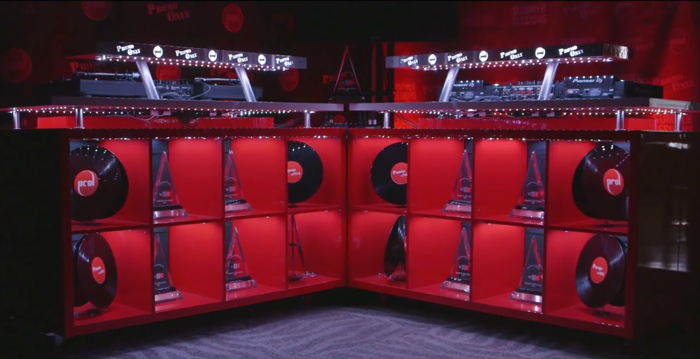 Like most DJs we know, we love new gear. And hate trying it out in a music store. The solution seemed obvious enough: Build a real-world DJ workstation out of parts found at most any IKEA store, stock it with the newest Pioneer DJ products, and invite our friends from the Orlando DJs Facebook page over for a little beer- and brisket-fueled demo session.
Problem solved, right? Not exactly.
As expected, a good time was had by all. What we didn't see coming was the kid-in-a-candy-store response to the DJ workstations we cobbled together, and the pressing need to share just how easy it is to build and bedazzle a custom DJ booth of your own.
So for all our DIY DJ friends, we've put together a quick video and a detailed inventory of everything you'll need to pimp your new ride
Promo Only-style
.
(Beer and brisket not included, but highly recommended)
Trouble viewing this video? Watch it on youtube.com

The Materials (suggested by DJ TechTools):
The Bling (suggested by Promo Only):
Total Cost - $880.00 and change.
Acknowledgements:
We'd like to thank
DJ TechTools
for the inspiration, Promo Only co-owner & founder Pete Werner for the perspiration and
Pioneer DJ
for their generous participation.
Got questions? Or better yet, photos of your own build?
Share 'em with us at promo@promoonly.com
---
Spotlight: "Nick James" Hahn
Meet the music nerd behind Nick's Picks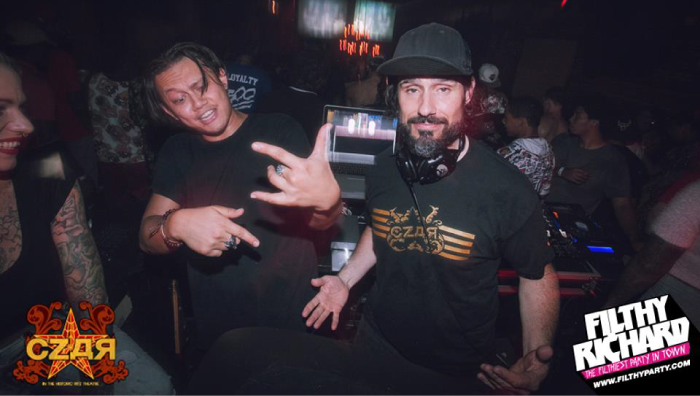 Photo courtesy of Czar & Filthy Richard Party
Any music service can deliver new tunes; few, however, can provide the curation and music discovery of POOL. Our secret weapon: Nick's Picks, the handpicked playlist of dancefloor bangers and throwbacks you'll find lurking each month on your POOL Charts & Playlists tab - the only collection we've ever offered that comes effectively signed by its creator.
If Spotify had a pulse (and a beard) it would
go by the name of "Nick James" Hahn.
Nick's formidable familiarity with music is the stuff of bar bets, and owes much to a career path that includes stints in the Army, Auburn University and Pioneer Electronics; a ten-year run as Promo Only's Director of Marketing and Distribution; and innumerable DJ gigs both here and abroad. With his travels came new music in all its many forms.
"Joining the Army and travelling abroad increased my exposure to music exponentially," says Nick. "As did working for Pioneer, where I was able to meet artists and other music nerds who would put me on to other artists who had not yet caught a break. I have Promo Only's Alternative Club, Alternative Video, and Modern Rock Radio series to thank for introducing me to indie artists that typically receive little airplay; and my residency at [Tampa Bay's] Filthy Richard for encouraging me to seek out up-and-coming hip-hop and indie stuff before it became mainstream."
More recently Nick consented to apply his acumen for hip-hop, indie, and classics to what is fast becoming a fan favorite among POOL subscribers: Nick's monthly picks feature the same party-rocking blend of hot tracks and inspired throwbacks that have made Filthy Richard the hottest ticket in Central Florida - and Nick's Picks your ticket to discovering some great music you might otherwise overlook (or have forgotten).
Last month's picks include... "Can You Tell" - Ra Ra Riot, "Down In It" - Nine Inch Nails, "Really Really" - Kevin Gates, "Drum Machine" - Big Grams & Skrillex, "She's Crafty" - Beastie Boys, "Low Life" - Future f. The Weekend, "Part-Time Lover" - Stevie Wonder, "Let Me Ride" - Dr. Dre, and more.
"Or course, the best way to find new music is to ask other people what they are feeling and then actually listen to it without prejudice," says Nick. "You'd be surprised what cool stuff Grandpa listens to and what new groups Junior is digging. New or old, known or not, good music is good music."
Never checked out POOL?
Email us for a free trial including Nick's Picks and more!
---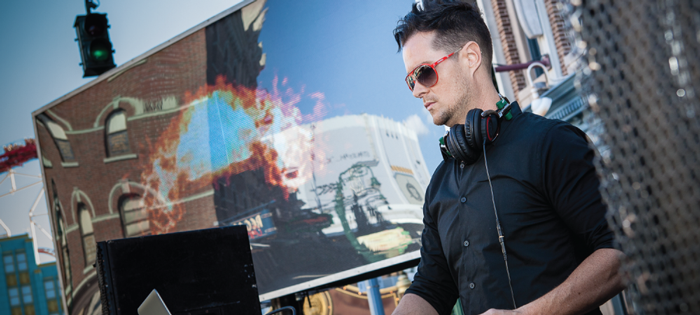 DJ Asher Grier | Photo credit Matt Jylha
Digital DJ Tips Presents...
Why It's Worth Paying For a Pro DJ
Every few days I sit down, look over my DJ inquiries, re-check that my quotes are correct, make sure everything still fits in my event calendar and do some follow up calls. Sometimes a call will result in "Sorry, you're too expensive; a mate has said he'll do it for 20 quid."
Now this is interesting because it's not the first context in which I've encountered this. Years ago I used to work in a tiny little business building websites for other tiny little businesses. "I've got a mate who'll do it cheaper" became a recurring theme in conversations with clients, so much so that it almost became a joke in the office.
Too often we'd go through the process of explaining that a mate with some basic web skills is very much not the same thing as having a professional do it, how that mate has no design training, no delivery process, no carefully developed quality standards, no reputation to maintain and no investment in being able to do a good job not just once but over and over again.
I learned two things from this:
First: It's rare that any argument in favor of taking the professional path will result in the client changing their mind and sticking with us; once the idea has been planted that you're charging not just "too much" for your services, but way too much, the argument for the client becomes emotional (and therefore immune to reason).


Second: I never once saw a good outcome for a client who took the cheaper path. They'd typically end up with a website that looked bad, was riddled with inconsistencies, with areas where the "mate with skills" had clearly overreached his ability. That 20 quid spend usually translated into hundreds in re-work, reputation repair and lost business for the client.
I no longer argue on price with prospective clients. If they're not in the market for a professional service, no amount of debate will change their mind. That's not to say I'm not flexible - I'm happy to work with a client who has a known budget and is clear about that upfront - but that may only result in my politely wishing them well for their event and withdrawing my interest.
The reasons for this are worth knowing, even though I wouldn't actually go through this conversation on the phone or via email. It's the kind of thing a client ought to know in advance of approaching a pro. So here it is, and if you're thinking of hiring a professional DJ for an event - or offering your services as a pro DJ -- this should give you some pointers as to the value-for-money that you can expect from any pro that you hire...
[continue reading]
About Digital DJ Tips: Featuring news, reviews, show reports, and tutorials, Digital DJ Tips is one of the most-read DJ tech websites in the world, with over 60,000 students on its paid and free DJ courses.
---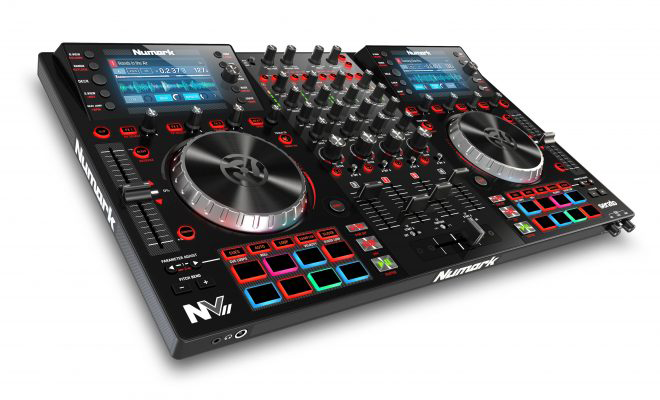 The Numark NV II Dual-Display Controller:
(Much) more of the same.
Launched in 2014 to the bold promise of "This Changes Everything," the original Numark NV ("envy") stands as the first controller to integrate two high-res, full-color LCD screens into an all-in-one MIDI-mixer, an ambitious move that was not without a misstep or two. To their great credit, Numark has rebooted all that was right with the NV, along with upgrades based upon real-world feedback from its users, to bring you the new and improved NV II, with no uptick in price.
Trouble viewing this video? Watch it on YouTube

What's new...
Beat Grids attached to the waveform display designed to allow DJs to visualize the beat of their tracks more accurately
Improved new navigation control with push-to-load tracks via the selection knob, sorting by metadata in browse mode (album, artist, title, key, BPM), and built-in controls for beat jump and quantize on/off
Exclusive to Numark: Dual touch-activated jog wheels that "remember" how fast or slow, subtle or hard the DJ uses the platters and provides the exact amount of adjustment based on past usage. In theory, the platters become style-sensitive
Includes: NVII DJ controller, Serato DJ Software (via download), Toolroom Remix Pack (via download), USB Cable, Power Adapter, Quick Start Guide, & Safety & Warranty Manual
Our take:
If you're searching for an all-in-one controller that punches well above its price tag, the NV II will be the last place you look.
Available today at your favorite online or B&M store for a tried and true $699.00.
For more information, visit
numark.com
---
Disc Jockey News's John Young:
Increase Your Wedding DJ Success By Exceeding Expectations
John shares something you should do with your wedding clients to help prepare them for you to exceed their expectations!!!
Trouble viewing this video? Watch it on YouTube

---
Creating Connections with Mitch Taylor:
How Accessible Are You?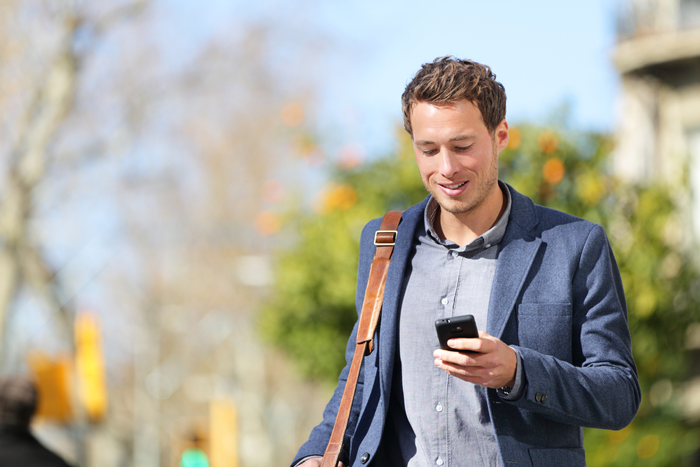 Sunday night my phone rang at 11pm. I thought about answering it, looked at the caller ID and decided to let it go to voicemail. I listened to the message the next morning and heard a college- aged woman inquiring about entertainment (and pricing!) for her upcoming wedding next summer. She went on to say how her schedule for college was so crazy with finals upcoming, her fiancé and her planning a move, working two jobs and then wedding planning thrown on top. The only time she found to work on wedding planning between all of this and her studies was at 11pm on a Sunday night.
Now... this isn't a column about whether or not you should answer that phone call... or is it? What would you do? Do you answer the call? Do you not? I think a lot of that depends on where you are at in your business. I don't ever want to be too comfortable and neither should you, in my opinion. About the time you stop working in your business is the time someone else hungrier than you comes up who's working ON his or her business and bypasses you all the way to the top of your market. I didn't answer the call that night because I wasn't in the business frame of mind at the time and wouldn't be giving that bride the proper attention. Think about that the next time you're about to answer a call and decide if you can devote the proper care to that caller. Everyone you come into contact with deserves that level of respect.
This bride didn't realize that she might also be calling a phone where people are at (my business line is connected to my cell) all the time and didn't think of the possibility of waking someone. The point is, how available are you? Are you available at all hours of the night? Today's brides are exactly as described above in most cases - busy, swamped, and in need of someone extremely flexible in their schedule to accommodate their needs.
I had another recent conversation with a fellow DJ who told me the story of a bridal storeowner who has quite a unique display of designer gowns in her shop but won't put any pictures of them online because she doesn't want anyone to see what she has. Excuse me, if brides don't know what you have how will they know if they want to buy from you or not? It's no wonder she was also complaining about how her business has been slow lately.
This to me is one of the most asinine thought processes I have ever heard. Today we don't compete on product -- we compete on our talent, the results we deliver our client, and our service. End of story. Increase those three areas of your business; keep an open mind about what you offer and how you run your business, and you'll go far. If you stay stagnant and closed minded, you'll watch as your competition passes you by on the way to the bank.
About:
Mitch Taylor owns and operates Taylored Weddings and can be reached via email at mitch@mitchtaylor.net. For more info about his Creating Connections books and workshops visit creatingconnections.biz
---
Video Of The Month: Keep Dancing Orlando
The Staff at Promo Only join the #KeepDancingOrlando movement
"For our city, for unity, for pride and for our fallen friends who were lost while doing what they loved. Keep healing. Keep loving. Keep dancing, Orlando." #keepdancingorlando
Trouble viewing this video? Watch it on youtube.com

---
POOL Pro Tip
Never EVER miss another update...
Does this email address look familiar:
donotreply@promoonly.com
?
If it doesn't, you'll want to add that to your address book right way so your POOL receipts, renewal notices or account notifications hit you, not your spam folder.
Your business is our business. And when it comes to taking care of business, it comes from
donotreply@promoonly.com
.
Have a question about POOL?
Contact us at
poolsupport@promoonly.com
or by calling
407-331-3600
---
JUN 2016
Find out what's trending
Find all the hottest Top 40, Hip-Hop, Country, Rock, Dance and Latin Hits, and where they appear on your Promo Only Series.
**EDITORS NOTE**
The current Hitlist may still be in the process of being compiled so please check back if the one shown is not the most current.
---
Usefull Info: AsapSCIENCE Presents...
Will This Trick Your Brain? (Color TEST)
Your eyes and brain are pretty amazing! Humans can discern between 2.3 million colors. Take the color test to see what happens...
Trouble viewing this video? Watch it on YouTube.

---
Got a suggestion for future issues or care to comment on our content?
Contact us at promo@promoonly.com