IN THIS EDITION
---
Trending: A look at Promo Only Sumer Sessions 2016
Attending DJ Expo? Don't miss our Tuesday Night Party!
Good things happen when you bring the industry's top radio programmers, mix-show DJs, club DJs, trade publications, and label executives together for two days of panel discussions and idea sharing. But it's also Atlantic City, which means when the sun goes down, the nightlife turns up, and sounds nowhere better than the Promo Only Summer Sessions Tuesday Night Closing Party.
"This is our ninth year of saving the best for last," says event producer Cary Vance of Promo Only Promotions. "This year we continue our tradition of giving artists like Lady Gaga, Jason Derulo, Mike Posner and Kesha - all of whom saw their careers explode within six months of their Promo Only Summer Sessions appearances - a platform not only to be heard, but the opportunity to connect with the DJ community on a personal level."
Trouble viewing this video? Watch it on youtube.com

This year's line-up does not spare the star power. Scheduled to appear: Markus Schulz; Morgan Page; Cash Cash; Cazzette; Cheat Codes; Bright Lights; Fenix; NYC's 92.3's DJ Toro & Jay Dabhi; and headliner Alesso. Our very own Britt Daley will also be performing her #1 Dance hit with Morgan Page, "Running Wild" f/The Oddictions.
Hosted at the Borgata Hotel Casino & Spa's $15-million dollar Premier Nightclub, the event is FREE to all DJ Expo attendees (21 & over), but will quickly fill to capacity. Your early attendance is encouraged. Dress code will be strictly enforced.*
Also worthy of your attendance:
Be sure to stop by Booth #200 for an up-close and personal look at the newest Pioneer gear, pro-DJ demonstrations, POOL deals and demos, and Artist signings!
"Networking, building relationships, and expanding on those relationships - that's what Summer Sessions is all about," says Cary.
For dress code and additional info. visit the
Facebook Event Page.
---
Spotlight: Freefall
The Producer/DJ wants you to "Shut Up" and listen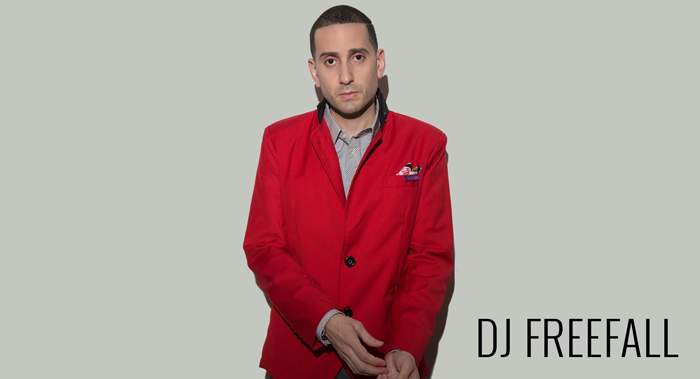 While the name "Jose Santiago" might draw a blank stare, drop "DJ Freefall" at any number of venues here in Central Florida, NYC or his native Puerto Rico and be prepared for an avalanche of rave reviews.
A true DJ-handyman, Freefall is equally comfortable performing for Fortune 500 companies, signature VIP events, NBA All-Star Games, Super Bowls, and a host of hometown venues, including Field House Orlando and The Vintage Lounge, where his formidable command of throwback tracks has made him a must-see #TBT mainstay.
Those familiar with our Promo Only catalog will no doubt recall his 2012 track "Aphrodisia, " which graced our Rhythm Club and POOL releases, and his 2013 follow-up "Fly Away," a track chosen by Sony for inclusion in its retail store playlists.
More recently, Freefall has taken to the airwaves at Orlando's XL 106.7 and 95.3 Party, as well as Miami's prestigious Y100, a station renowned for presaging global artists such as Diplo, Benny Benassi, and Dada Life.
These days, Freefall divides his time between gigging, mountain climbing and turning out monster jams such as "Shut Up" (now appearing on June's Rhythm Club, POOL Electronic Dance & POOL Audio Gold) while preparing for his up-coming guest-DJ slot at the NYC Comic Con in October.
"Whether it's rocking a party or spending time in the studio, I'm grateful everyday to be able to live my dream of bringing my passion for music to people one person at a time." - Freefall,
For more sounds by DJ Freefall visit:
soundcloud.com/kameofreefallmusic / youtube.com/user/DJFreefallTV
For booking info contact:
bookings@djfreefall.com
---

Digital DJ Tips Presents...
One Thing You Should Never Do Before A Gig
OK, so here at Digital DJ Tips, we teach all the best practices in DJing to help you get the most out of your digital DJ gear and avoid the pitfalls that await the unwary. So it's a bit embarrassing when we end up making massive, gig-stopping errors ourselves. I committed one of the biggest I've ever made recently, and I wanted to share it with you.
(Spoiler Alert: You should never ever try to switch laptops days before a gig, let alone an entire operating system. What follows is a warts-and-all recount of what can happen when you do...)
OK. So I had a big festival performance a month ago, and leading up to it the unthinkable happened: My MacBook Pro Retina display cracked, so I didn't have a laptop to DJ with. I would've been game to use a pair of CDJs, except that I was performing a few songs live with a vocalist and we needed Stems playback and control, so I needed my Traktor Kontrol S8, or the Kontrol D2 at the very least. Either way, a laptop was essential to my set-up.
I decided to just pick up a cheap Windows laptop while my MacBook Pro was in the shop. I got one five days before the show to give me enough time to get familiar again with the ways of the PC and to transfer all my files. Piece of cake, no sweat right? Wrong.
As I was getting ready to go onstage, I checked my gear, double-checked my Traktor playlists, closed Traktor to make sure the playlists got saved, and thought I'd restart my laptop to give it a fresh start. This was because I had an issue with this Windows laptop the day before: I had the laptop on sleep by closing the lid, and when I turned it back on a few hours later for practice, Traktor froze a few minutes into my session, prompting a restart. This is the stuff of nightmares for extra anxious people like myself so I didn't want to take any chances during my performance.
When I restarted it, I got this - a screen that made my heart sink: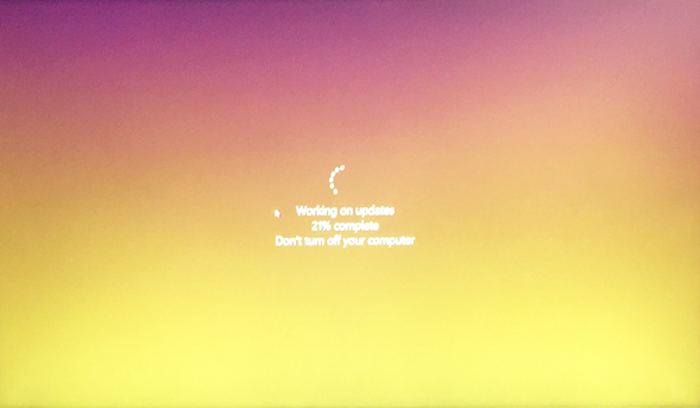 I didn't even ask for Windows to update at all, yet there it was, enacting a whole load of system upgrades, right at the point I absolutely, definitely needed it to be, you know, running normally.
The promoter was right outside telling me that I needed to get up onstage because the DJ was almost done, and I was sweating bullets: Do I purposely shut down the computer and try to abort the update to make it in time to the DJ booth? But if I do, what if it completely messes up Windows and it never starts properly..?
[continue reading]
About Digital DJ Tips: Featuring news, reviews, show reports, and tutorials, Digital DJ Tips is one of the most-read DJ tech websites in the world, with over 60,000 students on its paid and free DJ courses.
---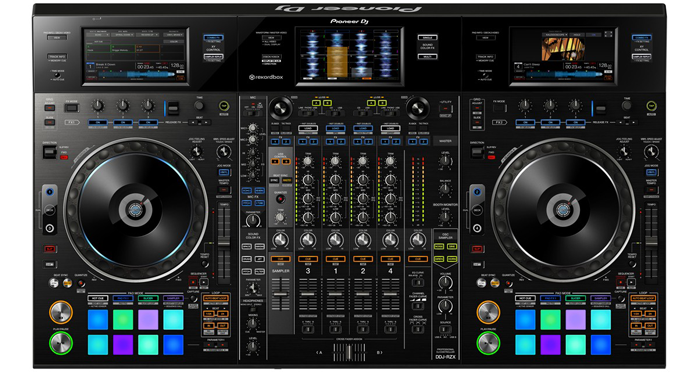 The Pioneer DDJ-RZX DJ & VJ Performance Controller
Say "hello".
Boasting three 7-inch touchscreens and many of the most popular features found in its new CDJ-2000NXS2, the Pioneer DDJ-RZX is top-to-bottom designed to offer
rekordbox™
video Plus Pack users the ultimate four-channel multi-media mixing experience.
Pro-Tip:
You will need a well spec'd Mac or PC to handle video mixing - an Intel i7 running at 2.5 GHz or higher is going to be essential.
Trouble viewing this video? Watch it on YouTube

Feature set includes:
Native control of videos - scratch and add FX to videos as if they were audio tracks
Transition FX - use the crossfader to mix two video sources with a choice of 20 built-in FX, or add up to five effects to your favorites and recall them
Touch FX - trace on the display's x and y axes to add FX and adjust parameters
Slideshow - create slideshows of still images in advance or on the fly
Camera output - show the live feed from a digital camera connected to your computer
Active Censor - intuitively control the new Active Censor feature in rekordbox dj. Set in and out points and apply Reverse Roll, Trans, Echo or Vinyl Brake FX to disguise explicit words in tracks. The FX will then be heard whenever the track is played from rekordbox dj
Rugged new crossfader - highly durable and capable of over 10 million movements
Dual USB port - for smooth transitions between DJs
In addition to hi-res video previews, the screens also provide a wealth of information for those using the DDJ-RZX as a traditional audio DJ controller, e.g., the central screen can be used to visually mix with waveforms. Audio quality also benefits from the RZX's 96kHz/32-bit digital to analogue Asahi Kasai converter and its onboard 96kHz/24-bit USB soundcard.
Bundled with licence keys for rekordbox dj, rekordbox dvs and rekordbox video (a $377 value), the DDJ-RZX hits your favorite store's shelf this month at $2,999.00 (MAP).
For more information, visit
pioneerdj.com
---
Disc Jockey News's John Young:
Do DJs Really Need Facebook?
In this video, John looks at the need for facebook.. is it real? or just a passing fad.. and why would you need it???
Trouble viewing this video? Watch it on YouTube

---
Creating Connections with Mitch Taylor:
How to Lose $3000 (or more) in 3 minutes!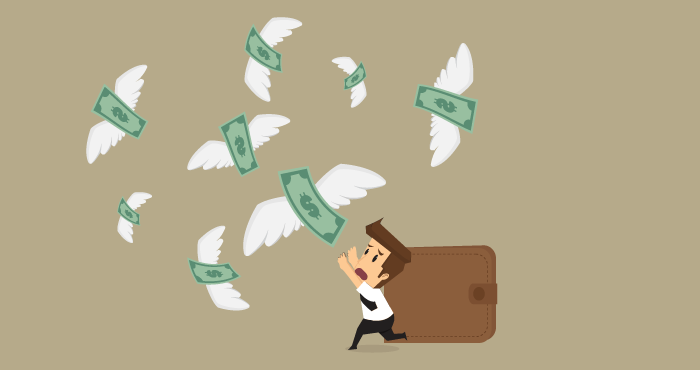 I just returned from a week-long vacation to Riviera Maya, Mexico. I urge everyone to take a vacation at least once a year to recharge your batteries: get some sun, good food, maybe be entertained and definitely taken care of. My wife and I paid $3000 for our seven night all-inclusive Mexico vacation at an upscale resort with gourmet food and an oceanfront Jacuzzi; we were both looking forward to this time away.
We arrive and are greeted with champagne (topic for another article), our bags were immediately taken care of by the porters, and we were whisked to our room on the back of a golf cart and given a tour of the property. Our first meal that evening was great, served up near the oceans edge under a thatched roof. Concierge huts were outside every other building on the property, staffed with managers to attend to our every need. In short, this property knew how to cater to their clientele.
I head to the lobby on Thursday night having had a slight issue on Tuesday night with the front desk and their handling of a transaction. Here's how the conversation went...
Me:
"Hi! I'd like to get a 10-minute Internet card."
Front Desk Clerk:
"No sir, we don't have 10-minute internet cards anymore"
Me:
"I just bought a 10-minute internet card yesterday for $3.50. What happened between yesterday and today?"
Front Desk Clerk:
"Sorry but we only sell 30-minute and 1-hour cards."
Me:
"I'd like to speak to a manager please."
Front Desk Clerk:
"Well you didn't let me finish, Sir. The price of our 30-minute internet card is the same as our former 20-minute card."
Okay, okay -- you're saying how does this apply to me? Here's the meat: How do you phrase your responses/conversation/emails to your client? How do you handle those requests that come in from guests? Do you start in the positive or the negative?
Think about what could have been the outcome of this scenario...
Me:
"I'd like a 10-minute Internet card"
Front Desk Clerk:
"Yes Sir, I'd be happy to do that for you and even go one better. We no longer carry the 10-minute Internet cards because we realize guests like you want more value for their money in our Internet café so our minimum purchase is now the 30-minute Internet card, available for the same price as our former 20-minute card and you get 10 free minutes!"
Me:
"GREAT! Thank you for saving me money and giving me more time!"
What if this property, which excelled in every other aspect of customer service, had a proper training program for their front desk employees, the "front line" in dealing with their customers? Do you think they would be better prepared if they did? How much more money could they make and retain with quality referrals from ecstatic customers who are overjoyed about their stay?
By simply responding in the negative to my request, this front desk clerk could have cost her boss thousands in referral money in less than three minutes by generating negative word of mouth, the most powerful advertising there is, advertising that can last a lifetime.
What's your ongoing training program for customer service? How do you improve your customer service skills?
What are you doing to ensure this doesn't happen to you?
If you are looking for ways to improve your sales skills via one of the easiest ways to do so -- increasing and improving your customer service skills -- I strongly recommend signing up for my mentor Jeffrey Gitomer's Learning Academy via
gitomerLearningAcademy.com.
Use my hookup of code
"2125Month"
and get access to this training for less than $1.50 a day!
About:
Mitch Taylor owns and operates Taylored Weddings and can be reached via email at mitch@mitchtaylor.net. For more info about his Creating Connections books and workshops visit creatingconnections.biz
---
Video Of The Month: Lady Light
Live Laser Show at Ceasar's Palace
Amazing is an understatement... 0:51 = mind-blowing.
Trouble viewing this video? Watch it on youtube.com

---
POOL Pro Tip
It's the weekend. And we're closed. Or are we?
Billing snafus happen. You move. Your card expires. You get a new "chip" card and don't notice that a couple of digits have changed. Any one of those can result in a drop in delivery.
No problem if you notice that during our business hours. And no problem if you don't.
Here's a quick after-hours & weekend workaround:
Once your account has been inactivated you can't technically reactivate it, but you can log on to
promoonly.com
(using your POOL username and password) and start a "new" account that will sync up to the old account and your existing POOL app with no gaps.
Just pick the plan you were already getting, throw it in your cart, check out and you'll be downloading the newest tracks in minutes (or less).
Have a question about POOL?
Contact us at
poolsupport@promoonly.com
or by calling
407-331-3600
---
JUL 2016
Find out what's trending
Find all the hottest Top 40, Hip-Hop, Country, Rock, Dance and Latin Hits, and where they appear on your Promo Only Series.
**EDITORS NOTE**
The current Hitlist may still be in the process of being compiled so please check back if the one shown is not the most current.
---
Usefull Info: TED Ed Presents...
How the food you eat affects your brain - Mia Nacamulli
When it comes to what you bite, chew and swallow, your choices have a direct and long-lasting effect on the most powerful organ in your body: your brain. So which foods cause you to feel so tired after lunch? Or so restless at night? Mia Nacamulli takes you into the brain to find out.
Lesson by Mia Nacamulli, animation by Private Island.
Trouble viewing this video? Watch it on YouTube.

---
Got a suggestion for future issues or care to comment on our content?
Contact us at promo@promoonly.com