IN THIS EDITION
---
Trending: Update
Streaming Services Face the Music

It was supposed to be the savior of the music industry, tapping the breaks on runaway piracy while laying new ground for revenue. But with
Grooveshark gone
and
Spotify facing multiple class-action lawsuits
for wholesale copyright infringement, streaming music is facing a battle at every turn with artists, labels, publishers, and industry groups speaking out against the unfairness of their payment models.
No less than Taylor Swift went so far as to pull her latest album, 1989, off Spotify rather than incur a loss in first-week sales; Adele was quick to follow suit by withholding 25 (the biggest selling album of any calendar year since 2004), saying, "I don't use streaming. I buy my music to make up for the fact that someone else isn't. It's a bit disposable, streaming."
Industry insiders are predicting more of the same for Pandora, Google Play Music and other so-called "freemium" services as many artists, weary of the paltry royalties such services provide, band together in what could prove to be the largest suit ever leveled against music providers - a suit that could eventually include Apple Music, once they begin making payments and labels begin auditing their numbers.
All of which has led those who rely on them to wonder: Despite all their promise, are music streaming services in as much trouble as the record business they were meant to resuscitate? Or is what we're seeing merely the growing pains of an emerging medium?
What we know
There may be a glimmer of hope for streaming music once major players like Apple and Google can be convinced to meet payout expectations, as their sheer size and distribution power should encourage all players to increase their payouts in order to secure deals.
Then again, things could also backfire, as they almost did last June when record labels managed to talk Apple out of lowering its potential subscription rate to $7.99, a rate Apple pushed for in order to compete with Spotify - and which would also have meant less payout to the labels and artists, many of whom reserved the right to pull their content from Apple Music at any time for any reason before concluding negotiations.
Hardly a ringing endorsement of Apple's current streaming strategy.
What we don't know
Still, Apple Music's inevitable ubiquity may prove to be the catalyst for streaming to become a real part of DJ culture, providing it can offer the prerequisite clean edits, remixes and mix-friendly versions required, improve upon its ability to offer only 256kbps audio, and overcome the very real need many DJs feel to own their own personal library. It also remains to be seen how well playlists, cues, loops, track analysis data and DJs' comments will be handled with streamed tracks.
Ultimately it's up to you to decide whether streaming has a place on your playlist or not. For our part, we're all too happy to employ streaming as a cost-effective music discovery tool while building a dependable legal library of our own. Your mileage may vary.
For more info on the state of streaming visit:
digitalmusicnews.com
---
Spotlight: Think globally. Act locally.
A look at the role local DJ organizations play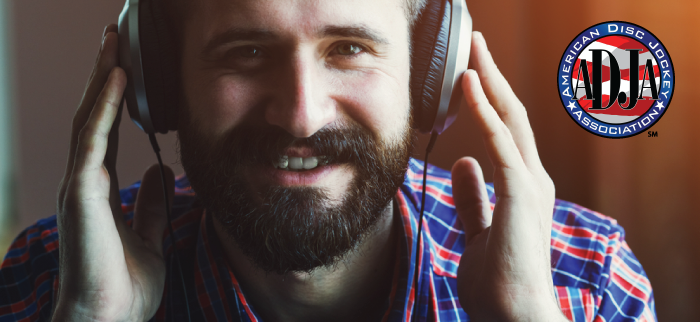 It can be a cold world out there for anyone who elects to go into business for himself. Colder still for those who attempt to navigate the learning curve of a new business without the benefit of like-minded peers and a mentor or two, which is why we like to remind you that some of the best friends and business allies you'll ever make and meet can be found right in your back yard. We're referring, of course, to local DJ chapters, such as the American Disc Jockey Association's Tampa Bay Chapter, headed by ADJA member DJ Doug Shaw.
"We're big believers in the power of cooperation," says Doug. "We share info, we share bookings, we provide leads. We also try to offer as much education as possible. We're here to help our members succeed."
Local Chapters help you network with other DJs. Members become your friends, rather than your competitors.
There are, of course, more practical perks to local chapters: recognition by local wedding vendors, fleet pricing, and an abundance of group discounts that include everything from insurance to tux rentals.
Need another reason to check out (or create) a local ADJA chapter? How about five...
Need need to know how to program DMX lighting?
Performing at a wedding ceremony? Need a second wireless mic for the pastor/groom?
Need a jumpstart on your performance or game skills?
Nervous about an upcoming school event and want to know which songs may or may not be inappropriate?
Eager to contribute your specific knowledge and make a difference?
"We're looking to inspire, organize and educate," says Doug, "as well as encourage non-members to participate. A lot of DJs hesitate to join groups or to share 'trade secrets.' There are no secrets. Just info. Which we share freely to everyone's mutual benefit."
Can't find a Local Chapter? Why not start one? The national ADJA office offers one-on-one support that can help you build your own chapter. "Sure, there is some work involved at the onset, but the reward of connecting with others who share the same passion as you will greatly exceed the effort you invest," says ADJA president Hugo Drax. "As you begin to network with other DJs, you'll find out there are others who have the same passion for this industry as you. You'll find out where you have strengths, others have weaknesses, and when you assist one another, both of you succeed."
For more info on how you can become involved with your local ADJA chapter visit
adja.org
Central Florida DJs interested in joining us for the January 25th 2016 ADJA-Tampa Bay chapter meeting are invited to click here for info (and sign-up specials)...
---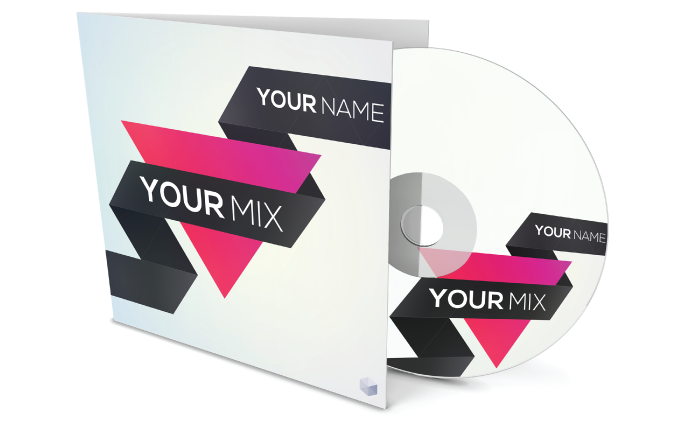 Digital DJ Tips Presents...
10 Steps to Releasing Your Own Mix Album
Ever since the mid-90s, the DJ mix album has been a stamp of a DJ's authority. And even today, when producing your own music is really the best way to get a leg-up into the international DJ echelons, having your name on a professionally released DJ mix compilation album that sells worldwide can stamp an undoubted seal of approval on your DJ credentials.
If you've built up a decent name and following already, you may be lucky enough to get a deal with a label to compile and mix a compilation album for them. The label takes all the financial risk for licensing and marketing, while you get a little bit of cash and all the profile. These deals (like any) are mutually beneficial; while you get the publicity, the label is prepared to invest in you because you've already got a following and you stand for something that's musically aligned to their ethos. Plus, you already sell tickets, so you'll likely sell albums too.
But what if you're not there yet and you want to release your own compilation album? The access to global digital distribution (iTunes / Beatport etc) coupled with the "do it yourself" culture of the modern music world certainly makes this possible, but where would you even start?
Warning:
It's not quick and it's not easy - but was anything worth doing ever that way....
1. Get your concept nailed
When creating any product, it's essential to know from the start what it is you're trying to achieve, and whom it is you are aiming at. For instance, if you're hoping to blow your DJ profile into the stratosphere and make a tidy profit by compiling and mixing an album of all the biggest EDM bangers, then you're on the wrong path.
Not only would such a project likely never get off the ground due to the copyright owners refusing licensing permission (known as "clearances"), but also you're not doing anything new. So what is it you actually stand for musically if you're just a jukebox for all the big artists?
Maybe you've been building a nice following on SoundCloud/Mixcloud for your thoughtfully curated and well-mixed sets, but you've always wanted to create something more "official" that represents who you are as a DJ and music lover. In this instance, if you've got a clear creative vision for the tracklist, title, artwork and some cool promotion ideas (and you've got the time, passion and finances to bring this dream into reality), then you're far more likely to succeed.
2. Get your track-list together
If you're starting out as an "independent" label, then you need to give yourself a fighting chance of getting the required clearances, so create a tracklist of at least double the amount of tracks you hope to end up with, and wherever possible stick to independent dance music labels. Too many major label tracks and you'll be getting a lot of refusals, and the ones you do get will cost a lot more in both advance payments and royalty rates...
[continue reading]
About Digital DJ Tips: Featuring news, reviews, show reports, and tutorials, Digital DJ Tips is one of the most-read DJ tech websites in the world, with over 60,000 students on its paid and free DJ courses.
---
Gear Corner: Pioneer DJ DJM-900NXS2
The Pioneer DJM-900NXS2 is about to break the Internet.
If there's a corner of the 'net where eye-popping pics of Pioneer's intrepid new
DJM-900NXS2
mixer haven't already leaked, we certainly haven't found it. But as NAMM 2016 looms, details are finally emerging that bode well for Pioneer pre-sales as well as for those looking for next-generation high performance.
Here's a quick look at the features we've confirmed so far:
Highest quality audio components for a warm, detailed sound
- Thanks to 64-bit processing, enhanced dithering technology and a low-jitter clock the 900NXS2 is set to deliver warm, natural analog sound via a 96 kHz/24-bit sound card available via direct digital connection.
Improved analog input
- Look for a new phono amp circuit, plus a new signal GND terminal that allows users to easily attach ground wires from analog turntables.
Improved EQ, Fader & Clip controls
- Channel fader & EQ curves now offer more precision across the highs, mids and lows to provide smoother, more dynamic mixing.
Trouble viewing this video? Watch it on YouTube

More control of more FX
- Completely redesigned to deliver detailed levels of manipulation; connect external hardware and software to use alongside the internal FX.
Two USB ports, 4 Phono Inputs and DVS support
- Freedom to mix with the source of your choice; seamless DJ handovers.
High quality, rugged build
- New Magvel Fader (as seen on the DJM-S9 mixer) makes for a highly responsive magnetic crossfader designed for smooth operation and real-world durability.
Tentative street price: $2199.00
Preorders sure to follow this month's NAMM.
For more info visit
pioneerdj.com
---
Success Coach Stacy Zemon: Synchronicity
N.A.M.E. acquires ProMobileDJ.com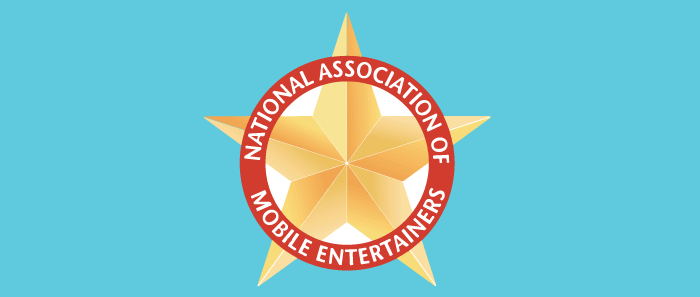 We have big news here at ProMobileDJ.com," says Stacy. "We have joined forces with the National Association of Mobile Entertainers to bring an even stronger presence to the mobile entertainment industry. As the new owner and publisher, you can be sure N.A.M.E. will bring you the same quality content you've come to expect from us as well as the many benefits and resources provided by both ProMobileDJ.com and N.A.M.E."
ProMobileDJ.com is a must-bookmark website that educates professional entertainers like you, allowing you to increase your performance skills and business knowledge. ProMobileDJ.com gives DJs the tools and resources needed to manage and grow their entertainment companies...All for FREE!
Articles will continue to be written by Stacy Zemon and a team of renowned industry experts and archived for continual access in the Knowledge Bank.
[continue reading]
---
Disc Jockey News's John Young:
Tips On How To Pick DJ Speakers...
John Young dives into some tips for helping you buy your next set of speakers...
Trouble viewing this video? Watch it on YouTube

---
Video of the Month:
Paid Contests - Why You Should Avoid Spec Work
Trouble viewing this video? Watch it on YouTube

Ted Forbs of
The Art of Photography
discusses why he believes doing spec work/free work isn't a good idea.
---
POOL Pro Tip
Need help with your account 24/7? Our website never sleeps
We're big believers in getting as much work done as possible in pajamas; in fact, we may (or may not) be parked in our PJs now as we write this (we are). We also like the convenience of checking off our to-do list on our timetable, which generally doesn't revolve around someone else's business hours.
You'll find such come-as-you-are, round-the-clock service available via our website.
Whether you need to update your credit card, upgrade your subscription, print receipts, search for tunes or download our trusty POOL desktop app to a new or second computer, you can get it done on the run, day or night and weekends, too, simply by logging on to our website using your POOL username and password.
Log in and you'll be whisked to your personal Account Management page where all things are possible.
Just be prepared to prove you're not a robot. PJs will help.
Have a question about POOL?
Contact us at
poolsupport@promoonly.com
or by calling
407-331-3600
---
JAN 2016
Find out what's trending
Find all the hottest Top 40, Hip-Hop, Country, Rock, Dance and Latin Hits, and where they appear on your Promo Only Series.
**EDITORS NOTE**
The current Hitlist may still be in the process of being compiled so please check back if the one shown is not the most current.
---
Promo Only: Best Of 2013 / 2014 Collections
Get these Hot Video Classics Collections at a Special Price!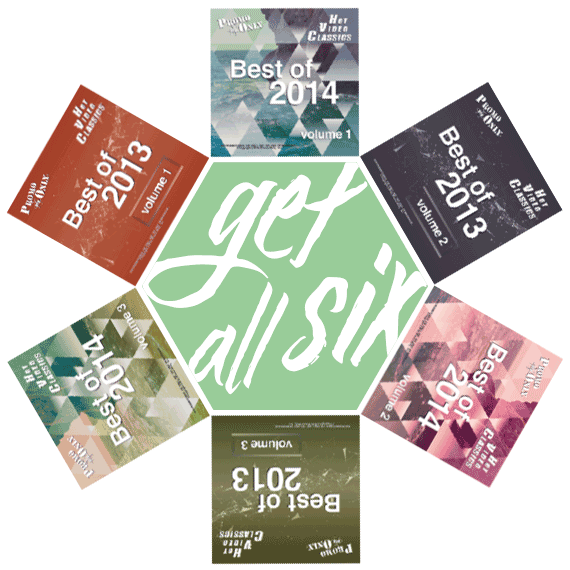 View the tracklistings here.
---
Digital Download (POOL)

$25.00

$20.00 each


$150.00

$90.00 for all six (6) (save $60.00)
add to cart


DVD/DFF Data Disc*

$40.00

$30.00 each disc


$240.00

$150.00 for all six (6) (save $90.00)


(+$6.00 shipping & handling on orders of 6 discs or more.)

*Phone orders only, call

407-331-3600
Offer Ends January 31st, 2016
---
Usefull Info: AsapSCIENCE Presents...
The Science of Internet Trolls
Time to troll the trolls with some SCIENCE! Whether it's on Twitter, a forum, or within threads of YouTube comments, we can't seem to escape them, but what do they look like when we evaluate them scientifically? Watch the video...
Trouble viewing this video? Watch it on YouTube.

---
Got a suggestion for future issues or care to comment on our content?
Contact us at promo@promoonly.com