IN THIS EDITION
---
Trending: DJ, Author & Sales Guru - Mitch Taylor
Has some great questions for you...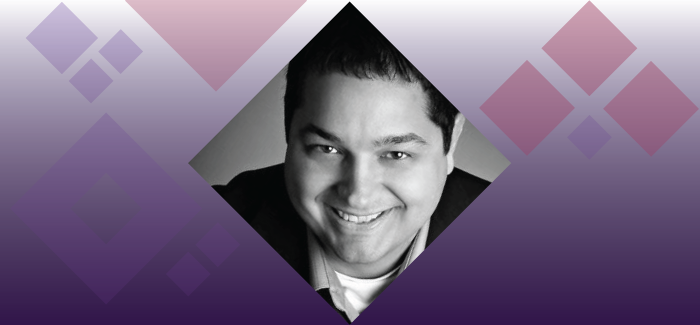 Success starts with asking the right questions, which is exactly what we did when we had the chance to spend a little quality time with answer man, DJ, author and sales solution specialist Mitch Taylor. We caught up with Mitch and his partner-in-crime, certified personality trainer Vickie Musni, at the first stop of their Creating Connections book tour, in Tampa, Florida, some miles away from his current digs in Michigan, but not so far from where it all began.
"Since spinning Promo Only discs for the Carnival Cruise lines back in the 90s, I've grown a multi-op in Metro Detroit to double its previous size, started my own company, and exceeded my wildest expectations," says Mitch, who admits to grossing six figures a year in a town of 12,000. "Most recently, inspired by my love of sales and the desire to more deeply connect with the people I meet, I've become a Jeffrey Gitomer Certified Advisor."
He's also managed to find time to co-host a highly successful series of podcasts that have led Mitch and Vickie to pen and promote a new book,
Creating Connections: 31 Days To Building Stronger and Deeper Relationships
. We asked Mitch to target just one of the 31 game-changing strategies he shared with us that evening: the importance of asking great questions.
"Great questions are constructed in a way that brings you and your client to a mutually beneficial outcome." - Mitch Taylor
Asking great questions unlocks the opportunity to truly connect with your clients on a deeper level and allows you a greater understanding of how you can help them. That's all a sale is: find a need and fill it. Let's look at some great questions you can ask of your clients to truly help them get what they want out of your services or products.
Who are you?
When you are first greeting your clients it is imperative that you make a proper introduction. It's my firm belief that to put your client at ease you should direct the conversation first, giving your client the opportunity to get acclimated to their surroundings. Share your story about what brought you to provide your service or product and why you do what you do.
Who are they?
Who else is helping them in their process of choosing your product or service? Who else do they see using your product or service? Who do you know that may be able to serve them better?
What do they do?
What are they looking to gain from your product or service? What would/could their future look like with your product or service? What other needs might they have that you could help steer them towards? What problem do they need solved that you might be able to help them with?
Where are they from?
Where do they see themselves using your product or service? Where did the inspiration come from that led them to your product or service? Where else could you direct them if you are unable to help them with their specific problem?
When?
When do they see themselves purchasing your product or service? When might they use your product or service? When might they need further assistance with a similar product or service?
Why?
Why did they decide to meet with you? Why did they decide to consider your product or service? Why would they want your product or service?
How?
How do they see you helping them? How do they see themselves benefitting from your product or service? How can you help serve them best?
Call to action!
Try using these seven foundational questions as a basis and see how you can expand upon how you can best connect with your clients.
Want even more great questions (& more)?
Visit
creatingconnections.biz
, click checkout, then register (if you're a first time user), enter Coupon Code
ImConnected
, and click complete purchase to pick up your
FREE BONUS CONTENT
.
To learn more about Mitch and how he can help you wow your customers and achieve true success visit:
mitchtaylor.net
---
Spotlight: DJ Leony Vega
Meet DJ Leony Vega - the Swiss-Army Knife of Latin DJs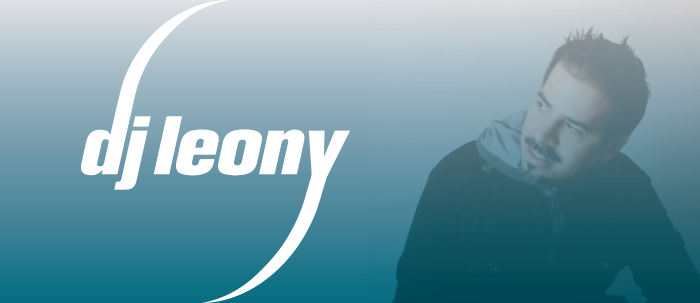 Ever meet one of those big-shot DJs who can do it all? You know the type: produces, programs, has a wildly successful mix show, yada, yada, yada. Not always the most humble bunch. But then, you've never met DJ Leony Vega.
Modest? Just a little. As our long-time Latin programmer and a DJ in his own right, Leony has earned his share of top honors - the prestigious Winter Music Conference Best Latin Remix Award, for example, and, more recently, the 2012 Latin Dance Music Legend Award -- none of which we knew about until we began writing this article.
We asked Leony what other secrets he's been keeping from us all these years, beginning with his beginnings... My fascination with vinyl started around the age of 13. By 15 I had my own DJ set-up and began throwing parties, high school dances and weddings - the usual. Two years later, I was recruited by Neons Videotech, the top nightclub in San Juan at the time, to spin a format that included New Wave, Progressive, Industrial, Rock and Dance. My shift started at 7pm and didn't end till 5am. I'm sure some labor laws were broken, but that's how we worked in those days.
In '89 I moved to Florida where I transitioned to radio. My first gig was a Latin mix show in Orlando. Other mix shows followed at Mega 98.1 FM and 95.3 Party, along with MD/APD positions with various Latin stations. Around that time, Promo Only began developing a Latin Series, and I was fortunate to be invited to join the company. Promo opened a lot of doors for me, from Director of Programming at XM Latin Channels to Resident DJ for more than 15 years at Universal Studios City Walk. All the while, I've been able to channel my passion for Dance music towards developing and producing a syndicated EDM mix show, Passport 2 Dance, that's now being broadcast on Sirius BPM as well as local stations from Miami to DC to Puerto Rico.
These days...
I keep busy with Promo Only, my residency, and two syndicated mix shows, and split my time between home and travel. My family life is very important to me. I'm super proud of my son graduating with honors and heading off to college this year. I still have a teenage girl at home, who I suppose will keep me on high alert for a few more years.
The next page...
For me the future is about expanding -- not physically, professionally. I'm excited about signing with Oi2 Network to syndicate my mixshow in Central and South America, and entertaining audiences here and abroad. Traveling makes me happy, but my soul always brings me back to the studio, to the club.
DJ Leony is everywhere, starting here:
Mixcloud / Soundcloud / Facebook
---
International Dance Music Awards
With your help (and your vote) - we're keeping Promo Only (and you) #1...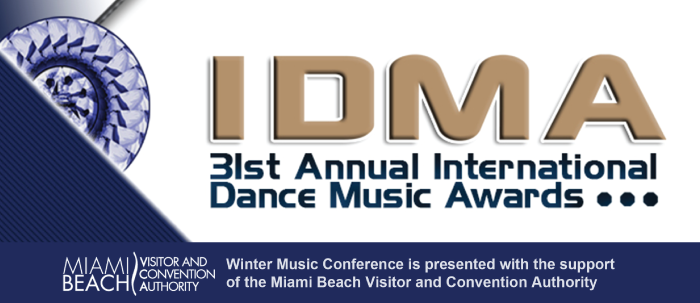 Thanks to you, Promo Only has been voted the International Dance Music Award's Best Promo Subscription Service for the last nine consecutive years.

We're here to ask for your vote again to make it 10.
It's easy:
One click on the link below will take you to an online ballot. Simply click on the nominees of your choice (we are competing along with Promo Only Promotions in Categories 48 & 49), hit submit and you'll be helping us continue to bring you the best in new releases this year and next!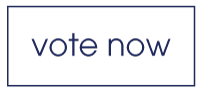 Voting ends March 2, 2016

With your help - and your vote - we're keeping Promo Only (and you) #1.

Promo Only & you.
Good things happen when DJs come together
---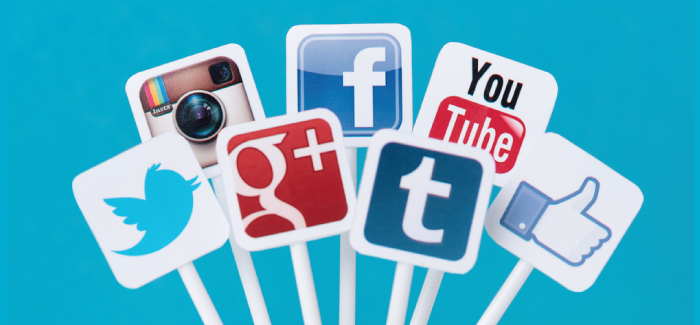 Digital DJ Tips Presents...
6 Non-Music Ideas For Your DJ Page & Why You Need Them
If the only thing on your DJ page is your music, you're missing a trick, and I'm willing to bet it isn't performing for you. Whether it's your own website, your Facebook Page, or a bio page on a third-party site, if you want your DJ page to achieve its aim (listens, gigs, likes, replies) you're going to have to try harder than that.
Could you imagine if you watched a commercial that sold a product by saying, "You should buy this. Have you bought this yet? Buy it now!" Or maybe even a date where they keep saying, "Wanna date? We should date! Are we dating yet?"
What we really want is to be sold an experience, an idea or a feeling. And the best way to do it, is sometimes to not even mention the product we are selling. It can be a tricky part to marketing. It's not about a quick cash grab, but keeping your prospects around and committed. Sometimes the best way to do that is shifting the focus... and here is how.
1. Support other artists
Sharing the music, upcoming news and exciting projects of others in your community is a smart move. Being authentic is not about preaching that you support others, but actually doing it. Going to the shows, buying the albums and sharing the news of a new release that you're totally digging....
2. Talk about non-music related stuff
Everyone knows you're an artist, but they can also relate to stuff like food, various activities and even strong political views. You are allowed to have more then one side to your brand. Maybe you are a fun-loving human rights activists getting involved with a fundraiser in your community that adores her dog and loves cross training.
People love to find reliable situations with the brands they enjoy and even just find out about the person behind the music. TV shows have made a pretty penny showing the behind the scenes of celebrity lives. At least this way you have the control of what you share, and it doesn't mean sharing every life event in the moment under any emotional reaction. A well thought out post is the safer way to share...
3. Share information
Whether it is something helpful anyone can use, or articles and tips for other people in your community, if people know you are the go-to person with a certain topic that interests them, they will frequent your page and website...
[continue reading]
About Digital DJ Tips: Featuring news, reviews, show reports, and tutorials, Digital DJ Tips is one of the most-read DJ tech websites in the world, with over 60,000 students on its paid and free DJ courses.
---
Gear Corner: Pioneer CDJ-2000NXS2
Better sound. Better file support.
Without doubt one of the most popular pieces of DJ gear at Winter NAMM, the new Pioneer CDJ-2000NXS2 media player suggested only incremental improvements over previous CDJ generations on our first fly-by. A more lingering look, post-show, provided a much different story, not the least of which was a long overdue support of hi-res audio files, a host of finely tuned features, and unprecedented levels of control.
Trouble viewing this video? Watch it on YouTube

The Breakdown
Better Sound: 96 kHz/24-bit sound card, 32-bit D/A converter and a partitioned power supply to reduce noise
Hi-Res Audio File Support: Lossless FLAC and ALAC support (at last!)
7" Color Touch Screen: Browsing and track selection are even more intuitive with the high-res touch screen, Qwerty keyboard and Track Filter search. The screen also packs in a multi-colored wave display, more detailed rekordbox™ information and instant access to all the most popular features.
8 Color Coded Hot Cues: Hot Cue now offers two banks of four buttons (eight total) color-coded to match your rekordbox™ settings
Fractional Quantize: Change on a dime which level of beat quantization you use - 1/8, 1/4 & 1/2
Pro DJ Link Update: Connect the DDJ-SP1 controller to add even more Hot Cues and loops and control four players from one device
3-position playback lever: Slip Reverse, Forward, Reverse
List price: $2699.00. Now available for
pre-orders
at $2199.00
For a complete overview, detailed specs and additional videos visit
pioneerdj.com
---
Success Coach Stacy Zemon: Influence
6 Ways to Establish Yourself as an Industry Influencer
"You're an excellent DJ/MC. You've been in our industry for a number of years and have dealt with a variety of situations that would qualify you as an expert by anybody's standards. Now is the time to share your knowledge with your prospects and peers," says DJ Success Coach Stacy Zemon.
Being an influencer carries many advantages. It can drum up publicity for your DJ service, attract even more clients and demonstrate your proficiency. When people want to book a DJ they will trust that your company is the best choice for them because you know what you're talking about. The benefits are numerous.
Here are six ways that you can establish your industry influencer status.
1. Create videos
Videos are a good way to show who you are and add a personal touch to your business. In videos, you should go on camera and talk about a topic that your wedding clients might be interested in. You can also showcase products you're currently offering such as uplighting or photobooths. You'll also want to keep your video short, because most users don't want to watch more than 3 minutes' worth of content.
[continue reading]
---
Disc Jockey News's John Young:
5 Things That Could Destroy Your DJ Business and Performance Success...
In this episode, John looks at five components of things you will want to avoid so you won't be ruining your own success...
Trouble viewing this video? Watch it on YouTube

---
Video of the Month: Tim Hartford
How frustration can make us more creative
Trouble viewing this video? Watch it on ted.com

Challenges and problems can derail your creative process... or they can make you more creative than ever. In the surprising story behind the best-selling solo piano album of all time, economist, journalist and broadcaster, Tim Harford may just convince you of the advantages of having to work with a little mess. -
via ted.com
---
POOL Pro Tip
Say hello to the top-20 playlist-you-can-download goodness of POOL 4.0.1
Any service can send you music. But not just any service has the wherewithal (and, if you will: the heart) to carefully curate the most popular new hits into convenient Top 20 folders that you can reference and download with a click of the mouse.
Charts & Playlists
is the tab where you'll find our programmers keeping tabs on all the top tunes your plan includes, so you don't have to.
Have a question about POOL?
Contact us at
poolsupport@promoonly.com
or by calling
407-331-3600
---
FEB 2016
Find out what's trending
Find all the hottest Top 40, Hip-Hop, Country, Rock, Dance and Latin Hits, and where they appear on your Promo Only Series.
View the February 2016 Hitlist
**EDITORS NOTE**
The current Hitlist may still be in the process of being compiled so please check back if the one shown is not the most current.
---
Promo Only: Best Of Love Songs Video Collection
It's the ultimate wedding & prom video collection!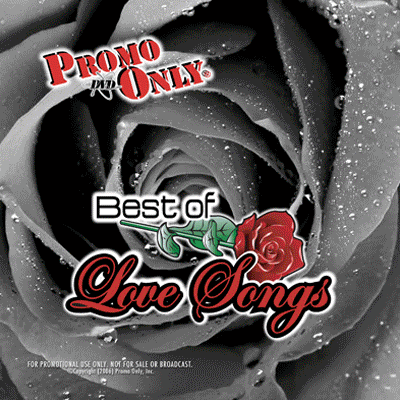 View the tracklistings here.
---
Digital Download (POOL)

$25.00

$15.00 each


$250.00

$100.00 for all ten (10) (save $60.00)
add to cart


DVD/DFF Data Disc*

$40.00

$25.00 each disc


$400.00

$200.00 for all six (6) (save $90.00)


(+$7.00 shipping & handling on orders of 6 discs or more.)

*Phone orders only, call

407-331-3600
Offer Ends February 29th, 2016
---
Usefull Info: AsapSCIENCE Presents...
Exercise vs Diet
Trying to lose weight can be difficult, and while we all know a good combination of exercise and diet is essential... which one is more important? If you had to choose, should you be hitting the gym? Or eating a salad? Watch the video to find out...
Trouble viewing this video? Watch it on YouTube.

---
Got a suggestion for future issues or care to comment on our content?
Contact us at promo@promoonly.com