IN THIS EDITION
---
Trending: Reviews & Previews
New features & specials for 2017 as we celebrate our 25th Anniversary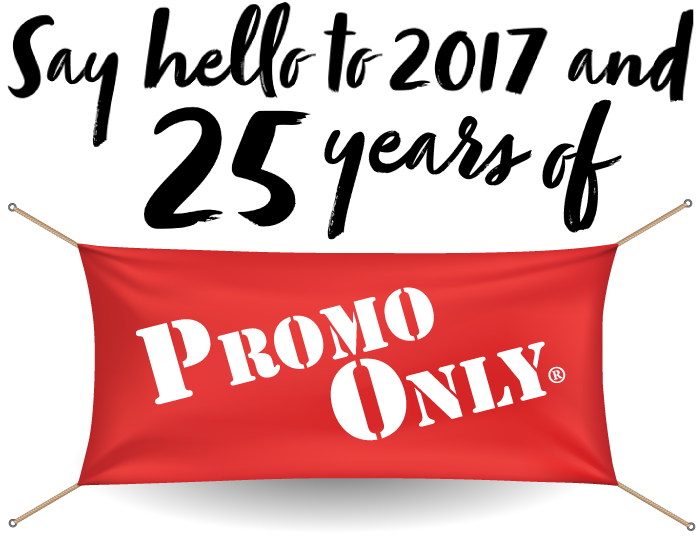 Given a year that saw the passing of far too many beloved musical legends, and a fractious presidential election unlike any other, it's easy to overlook the fact that some pretty good things also happened in 2016 — especially for POOL subscribers.
January 2016 saw the launch of POOL 4.0.1 and the addition of Top 20 playlists, Nick's Picks folders and other bonus content to our Charts & Playlists tab. Eagle-eyed subscribers were also quick to notice the exclusive Intro Edits and Quick Edits added to many of our single-format plans. 
All at no extra charge.
As the year ticked by we also treated you to an unprecedented number of specials and some serious savings on our Classic collections. 
2017 promises to deliver even more. 
Coming attractions include…
More Intros in MORE genres
Re-drums of your favorite throwback tracks
WEEKLY specials (watch your inbox!)
Join us all year long as we celebrate
our 25th Anniversary with even more yet-to-be announced specials.
It's been our great pleasure to serve you for the past 24 years. Here's to another trip around the sun and a whole lot more fun!
Happy Holidays from Promo Only!
---
Spotlight: Alternative Video
The best in Indie, Alt & Throwbacks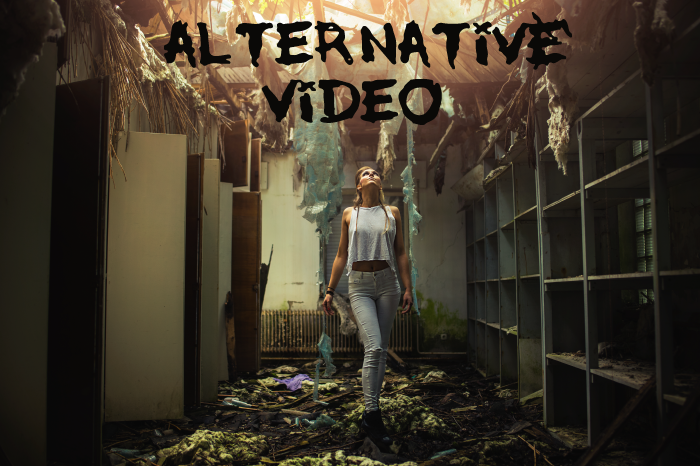 If you're looking for those hard to define, impossible to identify songs and "forgotten" classics you're likely to hear on your favorite Internet or college station, don't overlook the trove of cutting-edge tunes and throwbacks you'll find each month on Alternative Video.
Dip your ears into this sonic buffet and we'll fill your head with the sounds of artist such as Miike Snow, Bob Moses, Depeche Mode, Glass Animals, STRFKR, COIN, Misfits, Phantogram, and more — all playable as audio-only via any software that supports MPEG4 and downloadable as bite-sized files via our 360p option.
Who knows better than you that not all great music is on the radio dial.
For more about Alternative Video visit:
promoonly.com
---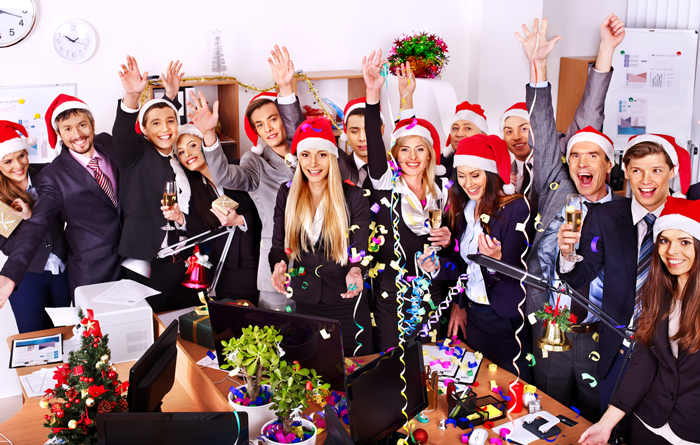 It might not be your definition of the perfect gig, but if you've been asked to DJ an office party, there are ways of doing it well, and ways of messing it up.
Digital DJ Tips Presents...
7 Things Most DJs Do Wrong At Office Parties
Truth is, DJs who do a good job of playing office parties are few and far between. Maybe it's because nobody expects any better. Maybe it's because the DJ is an afterthought, or there's not much budget left. Whatever the reason, it's a fact: ask anyone you know how good the DJ was at his or her last three office parties.
For educational purposes, we've compiled a few of the most common mistakes many DJs make. Avoid these and you'll deliver a better set than most. Beauty is, the bar is set so low that it honestly takes relatively little work to do well.
1. They fail to talk to the organizer
Sure, the venue may tell you when you're meant to start and stop. But is that really enough? Office parties tend to have speeches by CEOs, maybe a few awards to be given out, usually a buffet or more formal meal, maybe even a novelty photographer or other entertainment. Running-order wise, they can have the complication factor of weddings (with the stakes lowered considerably, of course).
Ask how would the organizer like you to fit in around all these things. Is there anything they need? Any special music you can add to make it more fun? Talking to the organizer both in advance and on the night shows you care and allows you to do a more professional job.
2. They play too full-on, too early
This is not a rave. There are a hundred other things going on both in the itinerary and the minds of everyone there. It's no surprise that free bars and wine on tap with meals are an integral part of most office dos - it takes extra time and booze to bring down the barriers of office politics and the wariness between bosses and workers before people start even wanting to be there, let alone dance.
Play a long game. Smashing out EDM number ones within an hour of everyone arriving assuming everyone will miraculously dance is a deluded tactic.
[continue reading]
About Digital DJ Tips: Featuring news, reviews, show reports, and tutorials, Digital DJ Tips is one of the most-read DJ tech websites in the world, with over 60,000 students on its paid and free DJ courses.
---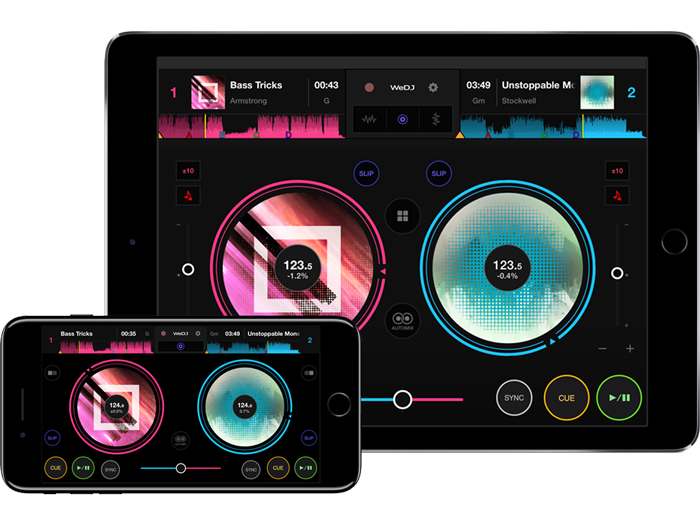 The WeDJ app
Pioneer DJ launches the app for iPhone
In what could prove to be a classic case of overreach, Pioneer's attempt to hook DJ hobbyists by providing a "gateway" app designed to lead to more hardcore gear may have backfired. Case in point: The surprisingly sophisticated, refreshingly intuitive WeDJ app. Now available for both iPad and iPhone, WeDJ is, as billed, a great starter app for newbie DJs… But with features that include the ability to beat match manually, pitch bend on the fly, and loop, sample, and slice as inspirations strikes, we have to ask: do you really need anything else?
Trouble viewing this video? Watch it on YouTube

Additional features include:
Colorful animated user interface for intuitive control
DDJ-WeGO4 and DDJ-WeGO3 support for hardware control
Flexible layout with options to display jog wheel position and displaying waveforms horizontally or vertically
Automix – Press a button and WeDJ will start mixing in the next track automatically
Record – Capture your performances within the WeDJ app
WeDJ is now available at the
App Store
for
$4.99
- Not a typo.
For more information, visit
pioneerdj.com
---
Disc Jockey News's John Young:
Selling Against Your REAL Competition | The Saw Blade Comparison
John looks at the variety of saw blades and how they differ in type and quality, just as Djs differ in types and quality, and how to use that information!
Trouble viewing this video? Watch it on YouTube

---
Creating Connections with Mitch Taylor:
Lessons From a Mentor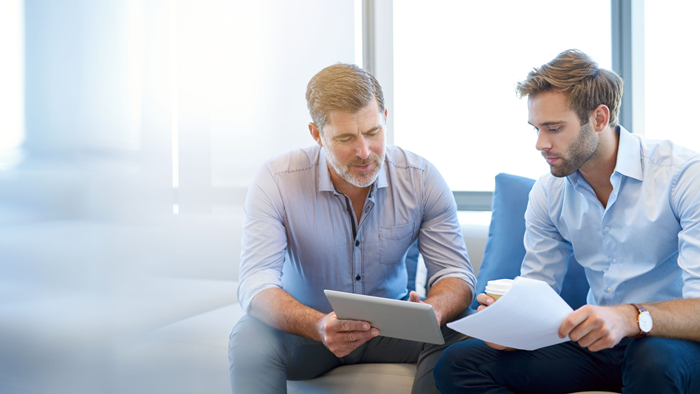 Tuesday night 9:37pm:
My phone rings. A call from area code 207 (my home state of Maine). I answer it, fearing the worst: "Hello?" "Mitch…this is Jocelynn Priestly."
It was 1993 and I was about to start the pilot program to earn an Associates Degree of Science from New England School Of Broadcasting (now Communications). It was a wild year. I was working at the campus radio station, partying hard like any college student. That summer my hometown of Dexter Maine had been granted an FM license to open a new radio station. This was a GIFT for a kid trying to break into radio. I remember seeing the lights on in the downtown Dexter building and 102.1 WGUY emblazoned across its front window as I swallowed the lump in my throat and opened the door. That was when I first met Dan and Jocelynn Priestly.
Dan was wiry man with sandy blond hair who pretty much ALWAYS had a cigarette to his lips; Jocelynn was a brunette always done up with make-up and 90's hair. I introduced myself and learned that the station wasn't even on-air yet. Dan encouraged me to fill out an application (for what position I have no idea but I was filling out a radio station application -- I'm ONE STEP closer to my goal!!!) and said they'd be in touch.
I kept going back to the station, popping in every week or so just to see how things were going. Dan told me he admired my enthusiasm and encouraged me to "keep darkening doors…that's how you get work, son". Ultimately he hired me to be the Public Service Director and Sales Person for 102.1 WGUY-FM.
September 15th this year I found out through Facebook that Dan had died of cancer. I wished I had known he was sick when I was in Maine just a few weeks prior. I wished I had dedicated part of my book to him. Dan gave me my very first sales job ever.
Certainly without him I wouldn't be who I am today.
I learned so much from Dan and I hope to pass a few of his lessons on to you here…
Never Give Up
Darken Doorways: you might just get the sale or gig
Live Life To The Fullest (Have Fun!)
Be Shrewd In Business But Giving In Life
Tuesday night, 9:37pm:
Jocelynn and I had a wonderful conversation, catching up and reminiscing for almost 45 minutes about the man who inspired us both, the man she loved and the man who gave so much back to his local area through his business acumen and communication. Thank you Jocelynn and Dan for the life lessons you taught me and for giving me a shot at this crazy world of sales. Dan: Raise a glass with your mentor Bob Mooney. You deserve it, my friend.
About:
Mitch Taylor owns and operates Taylored Weddings and can be reached via email at mitch@mitchtaylor.net. For more info about his Creating Connections books and workshops visit creatingconnections.biz
---
Video Of The Month:
American Kids Try Christmas Foods from Around the World
This put a smile on our faces... definitely worth a share. :)
Trouble viewing this video? Watch it on Facebook

---
POOL Pro Tip
Live Support? There's an app for that!
Whether you're looking for a quick answer or a quick fix, help is fast and one-on-one, thanks to the Support tab on your POOL app. 
Simply click on the LiveChat button you'll find there and a member of our POOL support team will provide any assistance you might need, live, on the spot. You'll find those friendly folks standing by from 9:30 am until 6:30 PM EST Monday - Friday. 
Pro-Tip:
 We know problems don't always occur on our schedule, which is why we offer DIY solutions nighttime and weekends via the Promo Only USA button (located directly above the Live Chat button). You'll find the answers to the most commonly asked questions there. 
Have a question about POOL?
Contact us at
poolsupport@promoonly.com
or by calling
407-331-3600
---
DEC 2016
Find out what's trending
Find all the hottest Top 40, Hip-Hop, Country, Rock, Dance and Latin Hits, and where they appear on your Promo Only Series.
View the December 2016 Hitlist
**EDITORS NOTE**
The current Hitlist may still be in the process of being compiled so please check back if the one shown is not the most current.
---
Special: In case you missed it!
Last Chance 2016 video collections are on sale!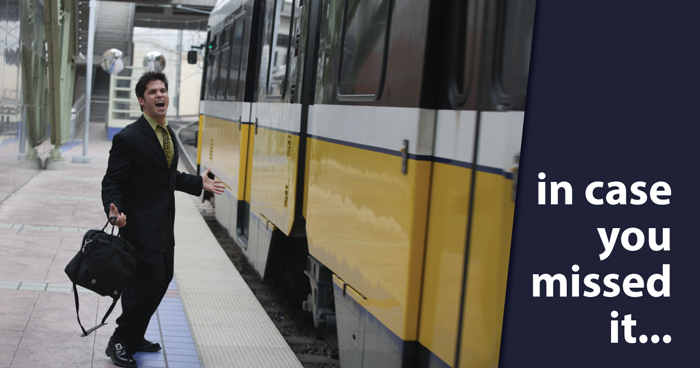 Did you miss one of our recent sales? Then you're in luck... ALL of them are on BACK ON SALE for a short time!
Offer good through December 31st, 2016 with no obligation to continue.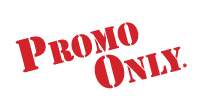 Making every season bright.
---
Usefull Info: TedEd Presents...
The neuroscience of imagination - Andrey Vyshedskiy
via ed.ted.com
Imagine, for a second, a duck teaching a French class. A ping-pong match in orbit around a black hole. A dolphin balancing a pineapple. You probably haven't actually seen any of these things. But you could imagine them instantly. How does your brain produce an image of something you've never seen? Andrey Vyshedskiy details the neuroscience of imagination.
Trouble viewing? Watch it on YouTube.

---
Got a suggestion for future issues or care to comment on our content?
Contact us at promo@promoonly.com