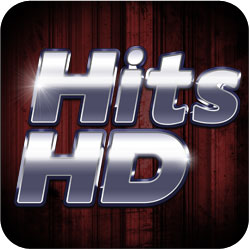 Mix-Friendly Hits HD
We'll gladly share them with you
It's taken less than six months for our radically new Hits HD to revolutionize the VJ industry. Why so long? The problem appears to be that Hits HD seems too good to be true. Apparently a lot of people are skeptical when you tell them that affordable, street-legal HD video, HD Video Intro Edits and HD Video Quick Edits are not just available, but available daily. And not just for download, but for direct download, because, like all POOL content, we send Hits HD directly to your hard drive.
Our biggest obstacle? You try telling a DJ that he can pocket 10 or more daily HD Videos, Video Intro Edits, Video Quick Edits, and the occasional HD Classic FREE with any one of our new video plans and see if he doesn't stare at you like you're some deposed Nigerian prince.

But nothing could be more true. We even put it in writing:
Hits HD brings you daily digital delivery of the newest hi-def music video, Video Intro Edits and Video Quick Edits. Included in all video bundles and available as an add-on to any POOL Monthly Video selection, Hits HD offers...
Full-screen 720p resolution
Extended mix-friendly 32-beat Intro Edits (with no skits or breaks)
Mix-friendly Quick Edits (with no skits or breaks)
10+ new releases daily
12+ additional HD Video Classics per month
Direct delivery to your hard drive via our free download manager app
Free tech support via phone and instant chat
Fully Clouded content for fail-safe back-up
Convenient monthly payments
The ability to mix HD video like the kick-butt DJ you are – without limitations.
Still don't believe us? Also in writing: A very special offer that should eliminate all doubt…
Sign on for any one of our affordable new POOL Video Multi Format Selections (available for viewing HERE) and, in addition to a special prepay discount that brings you two free months of service, we'll include our COMPLETE 1500+ HD Video and HD Video Intro Edits library at no charge.
***Pick a video plan, prepay for 10 months, and walk away
with two free months of service and a 1500+ library of HD music video***
Help yourself to Hits HD. You'll be rewarded handsomely for your assistance.
To order call the Hits HD Hotline today at 407-331-3600.
Or email customerservice@promoonly.com
Offer ends October 31st 2012