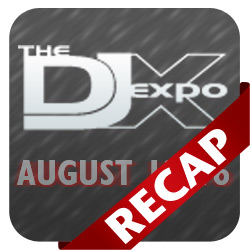 DJ Expo 2012
The Recap.
If twenty years of watching our industry evolve has taught us anything, it's this: There's not a single person reading this that couldn't benefit from the wealth of know-how, networking opportunities and savings found at DJ Expo. If you didn't (or couldn't) make this year's event, here's a look at why staying home is a habit worth breaking...
Day 1 - The POOL Party
A packed be-our-guest crowd joined us poolside at Harrah's Resort Monday night for a party helmed by DJ Fatman Scoop and WKTU's Bartel, with performances by Krewella, Tommy Sunshine, Disco Fries and Shine, John De Sohn, JES, Erik Velez, Serafin, and the KTU Allstars (DJs Riddler and PRIME, Raphael Valentine and Tommy Knapp). Drinks, fierce beats and towel-snapping ensued.

Day 2 - The Promo Only Artist Showcase
What did those in attendance do with all the money they saved on the exhibit hall floor Tuesday afternoon? Judging from the standing-room only crowd attending our Tuesday night Promo Only Artist Showcase, we'd say that spare change went to a few well-earned beverages as Sean Paul, Taylor Dayne, Breathe Carolina, Cobra Starship, Shannon, and Paul Van Dyk & Plumb rocked the House of Blues stage. Also under the spotlight Julissa Veloz, September, Kat Graham, Grace V, DJs Leony, Slique, Scotty B, Larry D, emcee Clinton Sparks and more. Brought to you by Denon and Chauvet Lighting.
Days 1-4 The Expo Floor
Deals were everywhere, but those who swung by Booth 200 caught some mouth-watering specials on Promo Only CDs, DVDs, specialty discs and subscriptions – including some rad discounts on our POOL digital selections. Lines were long but those in waiting didn't mind as they sat and enjoyed an up-close and personal test-drive of POOL.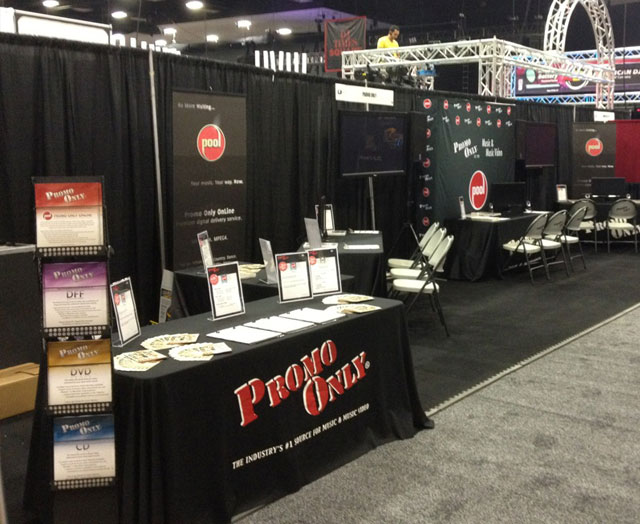 Next year's Expo is just 360 days away. You can read about it here. Or join us there for Promo Only Jersey-Shore style...