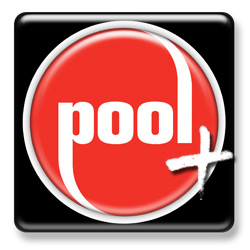 POOL Plus
Daily releases + exclusive content = the ultimate subscription package
Two DJs leave for their gigs at the same time traveling at the same speed in the same direction. DJ A receives his music monthly on CD. DJ B gets the hottest new releases by direct digital download, daily. Who goes home with the pretty girl?
If you answered DJ B, give yourself an A plus. If you are DJ A, give yourself POOL Plus.
Today's special events require a special subscription.
POOL Plus gives you that special edge.
When you lay down for a Promo Only OnLine subscription, you're getting more than just content. You're getting the combined experience of the industry's top programmers and Central Florida's #1 special events DJs with every download.
"What a lot of people don't know," says Promo Only founder/president Jim Robinson, "is that we're DJs, too. And when we aren't talking to the labels, programming our music and offering advice to our subscribers we're gigging – at Disney World, Universal Studios and Central Florida's premier destination wedding venues – and bringing that experience to every POOL release."
Of course, we don't call it POOL Plus for nothing.
We treat our POOL Plus subscribers just like the radio stations we've serviced digitally for over a decade -- even better, because instead of one format, you get them all.
It's true: POOL Plus drops all the newest Top 40, hip-hop, rhythm, rock, country, dance, Christian and Latin releases directly on your hard drive – daily – along with enough exclusive Clean Edits, Intro Edits, Quick Edits, remixes, instrumentals and acappellas to satisfy any DJ – and any gig.
What kind of king's ransom are we talking about for a package this complete? Not so much. POOL Plus is available at a pay-as-you-go rate of $40.00 per month with no contract, no commitment and no worries -- just the satisfaction of knowing you'll have the no-matter-what content you need the moment you need it.
For more info on POOL or to simply request a no-strings-attached test drive, give us a call at 407-331-3600 or customerservice@promoonly.com.
POOL Plus. Everything you need to rock any house. Pretty girl not included.