The 2011 Conference Forecast: We're calling for a bi-coastal, business-boosting season
They are roughly 30 days and 3000 miles apart, but that's all that separates the golden opportunity this year's top conferences present for East Coast and West Coast DJs alike.
The ADJA Summer Show & Conference
Boost your spirit. Boost your business.
Las Vegas September 12th-14th
There's some bold stuff going down at this year's ADJA summit. For starters, in a groundbreaking move, show producer and ADJA president Hugo Drax is opening his 60+ vendor Exhibit Hall and nightly networking events to one and all for free.
"What we're saying to DJs is that there's no excuse not to come," says Drax. "The exhibit hall is free. Our nightly events are free. If someone's an ADJA member, they can get a full all-access pass for $49.00. If they're not an ADJA member, all they have to do is know one; we're allowing our members to buy up to 10 all-access tickets at member prices and to pass them on to employees, friends, spouses, and colleagues, because ultimately if a member thinks it would help a friend to be there, we want them there."
In another bold move, attendees are being offered not one but two simultaneous educational tracks, a fresh strategy sure to offer a more convenient learning experience for those looking to precisely hone their business and performance chops. Beatmixing, music selection, the newest games, MC skills, Mitzvahs, school events, weddings, marketing, finance, and growing your business are just a few of the topics to be addressed by this year's panel of new and familiar industry experts.
Add to that the discount the ADJA has secured for its members at Las Vegas' prestigious Hilton Hotel and the added savings attendees will receive at the Wedding MBA convention held later that same week and we'd have to agree: no excuse.
For more info visit www.adjaconference.com.
The International DJ Expo 2011
Atlantic City August 8th-11th
The International DJ Expo turns 21 this year and you can bet there are big birthday plans afoot to mark the occasion. Central to the celebration is the Promo Only Showcase and the exclusive show specials you'll find waiting at the Promo Only booth. Also on tap from PO this year: A special announcement, a secret suite and news that's bound to have you diving into some exciting new products with both feet.
What to look for in AC: Over 25 seminars & hands-on technology workshops presented by DJ Times' hand-picked industry creatives, DJs, remixers & producers; over 100 booths from the world's leading manufacturers featuring the very latest cutting-edge audio, lighting, studio, and specialty products; nighttime parties and sponsored events from Promo Only, Denon, Chauvet and others; special discounts on gear, accessories & supplies you won't find anywhere else; and, of course, the Promo Only Showcase – a celebration of the special relationship between artists, DJs and the gear that makes it all possible.
Past showcases have seen jaw-dropping DJ performances and special appearances from Akon, Pitbull, Iyaz, Jason Derulo, Cyndi Lauper, and Lady Gaga, to name a few.
Who will be joining us this year? Find out firsthand by joining this year's celebrity hosts Kimberly Locke and Blake Lewis (of American Idol), and our soon-to-be-announced special guest DJs and artists Tuesday, August 9th 2010 at the prestigious Showboat Theatre/House of Blues. Doors open at 8:30pm. Performances run from 9pm - 2am.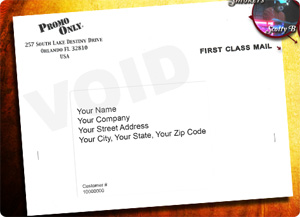 Simply show your Promo Only mailer/envelope with your name on the label at the door and admission for you and one guest is FREE. (still valid?)
For more info visit djtimes.com/thedjexpo
For up-to-the-minute updates on our Showcase artist line-up visit Promo Only Inc. on Facebook.