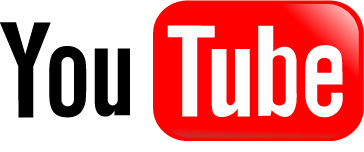 You Too Can YouTube!
Reaching a global audience
[First in a series...]
It's no secret that a hit YouTube video can launch a career (two words: Justin Bieber). But what you may have yet to hear is that YouTube is rapidly becoming the media of choice for DJs, too; a global stage where any DJ can perform, promote, or just have some fun sharing spins with anyone who cares to watch. And a lot of people are watching...
A YouTube video makes it easy for potential employers – from brides to clubs to promoters – to see what you have to offer.
The question is, then, how do you go about making a video? We got the answers...
Cameras
Jumping into the world of video requires some basic tools, but gear these days can be surprisingly inexpensive and easy to use. A top-of-the-line HD webcam ($100) can offer sophisticated lighting control, zooming and even the ability to follow you around as you move. Just make sure the cam you choose is compatible with your hardware and software; you may have issues if your computer is more than a few years old.
For better results, you may want to check out the new breed of small HD cameras, such as the ZoomQ3, Alesis Video Track or the ubiquitous Flip camera, all of which record to flash memory cards and allow files to be easily copied to your computer for editing. You'll find these cameras are optimized for online video and provide a premium picture for relatively little dough ($100 -$250).
Worth knowing: YouTube offers the best quality when video is uploaded in HD formats (720p or 1080p), giving inexpensive HD cameras the edge over so-called higher quality non-HD cameras.
Lights
Good lighting is crucial for video quality and especially critical when it comes to YouTube. Although you can use normal household lighting (lamps, ceiling lights, etc.), dedicated lights that can be moved and aimed are more versatile and effective. Those inexpensive utility work lights found at any hardware store can lend a surprising amount of depth and definition to your video.
The standard approach for shooting video is three-point lighting: Place one strong light 45 degrees to the left of the subject, a weaker light 45 degrees to the right, and another light above and behind the subject. Three-point lighting will provide you with a natural look that translates well to the computer screen, but don't be afraid to exercise your creativity.
Worth knowing: When choosing bulbs pay attention to the bulb's color temperature. You'll want to steer straight to 2700 Kelvin (or higher) CFL bulbs for best color tone as well as for their energy-saving, strong-light/less-heat features.
Audio
Camera microphones aren't going to give you the audio quality you need; nor is it likely that the best camera location for video will provide the optimal spot for audio. Likewise, you should pass on cameras that offer external microphone inputs as most are not intended for high-quality audio and tend to offer low sampling rates and bit depth.
A better solution is to record your audio on a separate device. Portable audio recorders like the popular Zoom H2 offer the same portability as a video camera, allowing you to record in any location, but you can use any digital recording setup – your computer, for example, to capture studio-quality audio. A simple clap at the beginning of the video will provide a synchronization point to tie the audio and video together. To use this approach, you'll need a video editor that supports individually moveable tracks.
Suggested video editing software? Adobe's Premier Elements and Apple's Final Cut Express.
Load the video and audio tracks into the editor. Move the audio track until the clap is aligned. Done.
Worth knowing: If you're using multiple cameras make sure the clap is visible on all your cameras. And be certain to begin with a clap every time you restart your audio and video recorders!
Next month: Putting it all together: Edit and publish your video!!!!